PROFESSOR SUNDAY W. PETTERS FAS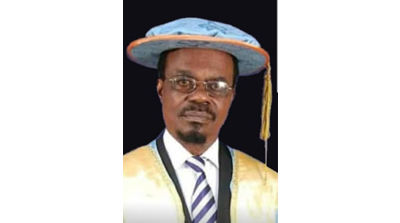 The Academy announces the passing on of Professor Sunday Petters FAS at the age of 77. The sad event took place on the 20th of July, 2021.  He was a Professor of Geology. He had a long and distinguished career of research and teaching at Ahmadu Bello University, University of Ibadan, University of Calabar, and Akwa Ibom State University (where he was Vice-Chancellor)
Professor Sunday Petters was appointed Vice-Chancellor of Akwa Ibom State University of on November 21, 2007 and subsequently confirmed the pioneer substantive Vice-Chancellor of Akwa Ibom State University, effective January 1, 2010.
Professor Petters holds B.Sc, degree in Geology from the University of Ibadan, Nigeria; the M. Phil. and Ph. D degrees from Rutgers – The State University of New Jersey, U.S.A. He was a post-doctoral fellow at the Smithsonian Institution, Washington, D.C., U.S.A, and at the University of Delaware, U.S.A.
Professor Petters is a fellow of the Nigerian Academy of Science; fellow, Third World
Academy of Sciences (TWAS) based at the International Centre for Theoretical Physics, Trieste, Italy; fellow, Institute of Advanced Study (Berlin, Germany); and a fellow of the Smithsonian Institution, Washington, D.C., U.S.A. He was an American Chemical Society Petroleum Research Fund Scholar, Rutgers University; New Jersey State Grant Awardee; and a beneficiary of the American Embassy (Lagos) Educational Travel Grant in Summer 1968, during which he travelled extensively in the United States, visiting the US Soil Conservation Service; Bureau of Land Reclamation; Bureau of Indian Affairs; U.S. Forest Service; U.S. Wildlife Service; and the Tennessee Valley Authority (TVA). Professor Petters was a John F. Kennedy Scholar at the University of Ibadan, after he won the first-place prize at the nationwide essay contest organized in Nigeria by the American Embassy in honour of President John F. Kennedy of the United States of America. International scientific visiting fellowships awarded to Prof. Petters include, the senior staff fellowship of the British Council for summer 1984 at the University of Leeds, United Kingdom; the German Academic Exchange (DAAD) at the Technical University, Berlin, Germany (1987, 1995); Guest of Mobil International (now ExxonMobil), Dallas, U.S.A. (1989); visiting scientist, University of Tubingen, Germany 1998, 2000); and a Guest of Shell International Research Centre (E & P), Rijswijk, Holland (2001), during which he visited the University of Utretch and the Technical University, Delft
Among his honours and citations are entries / listings in: The International Who's Who in Education, 3rd Edition; the International Directory of Distinguished Leadership; the International Who's Who of Intellectuals, 7th Edition; the International Register of Profiles, 10th Edition; Financial Times Who's Who in the World Oil and Gas Industry, 10th Edition; and the Who's Who in the Nigerian Petroleum Industry. Professor Petters has written and edited ten books, including the textbook on the "Regional geology of Africa,", published by SpringerVerlag, Germany; and also authored over 150 articles. He has supervised ten Ph.Ds and twenty-five master's degrees involving Nigerians and Cameroonians. He is a member of many professional bodies.
Professor Petters has so far supervised 9 Ph. Ds and 25 M.Scs. He has participated in various International Geoscientific Projects listed below:
I UNESCO – International Geological Correlation Programme (IGCP), Project 145 on West African Biostratigraphy, 1977 – 81, based in UNESCO, Paris.
UNESCO – IGCP Project 381 on South Atlantic Correlations, based in Brazil.
iii. Member, Advisory Board, 13th African Micropaleontological Colloquium, Yaounde, Cameroon, 1998.
Project Leader, Proposed UNESCO-IGCP Project 438 on Gulf of Guinea Correlations (based in UNESCO – Paris), 1998 till date.
International Commission for Earth Sciences in Africa, Book Project on the Geology of the African Plate, 2000.
Research Projects completed by Prof. Petters in North America and Africa are:
NORTH AMERICA
i Petroleum Geology of the Atlantic Coastal Plain, New Jersey, USA, 1976 (see publications).
ii Foraminiferal biostratigraphy of the Atlantic Coastal Plain, New Jersey, USA, 1977. Several papers were published in international journals.
AFRICA
Between 1979 and 1991, he conducted research on African Geology at various institutions (University of Leeds, UK; St. Andrews University, Scotland; British Museum of Natural History, London; University of Tubingen, Germany; Technical University, Berlin); and was in residence at the Institute of Advanced Study in Berlin, 1989/90, where he completed the book titled: "Regional Geology of Africa", published by the international publishing company, Springer-Veriag, Heidelberg, Germany in 1991. In scope this book covers the geology and mineral resources of Africa: and is the first of such a comprehensive textbook on Africa.