NAS Holds Media Roundtable with Science Journalists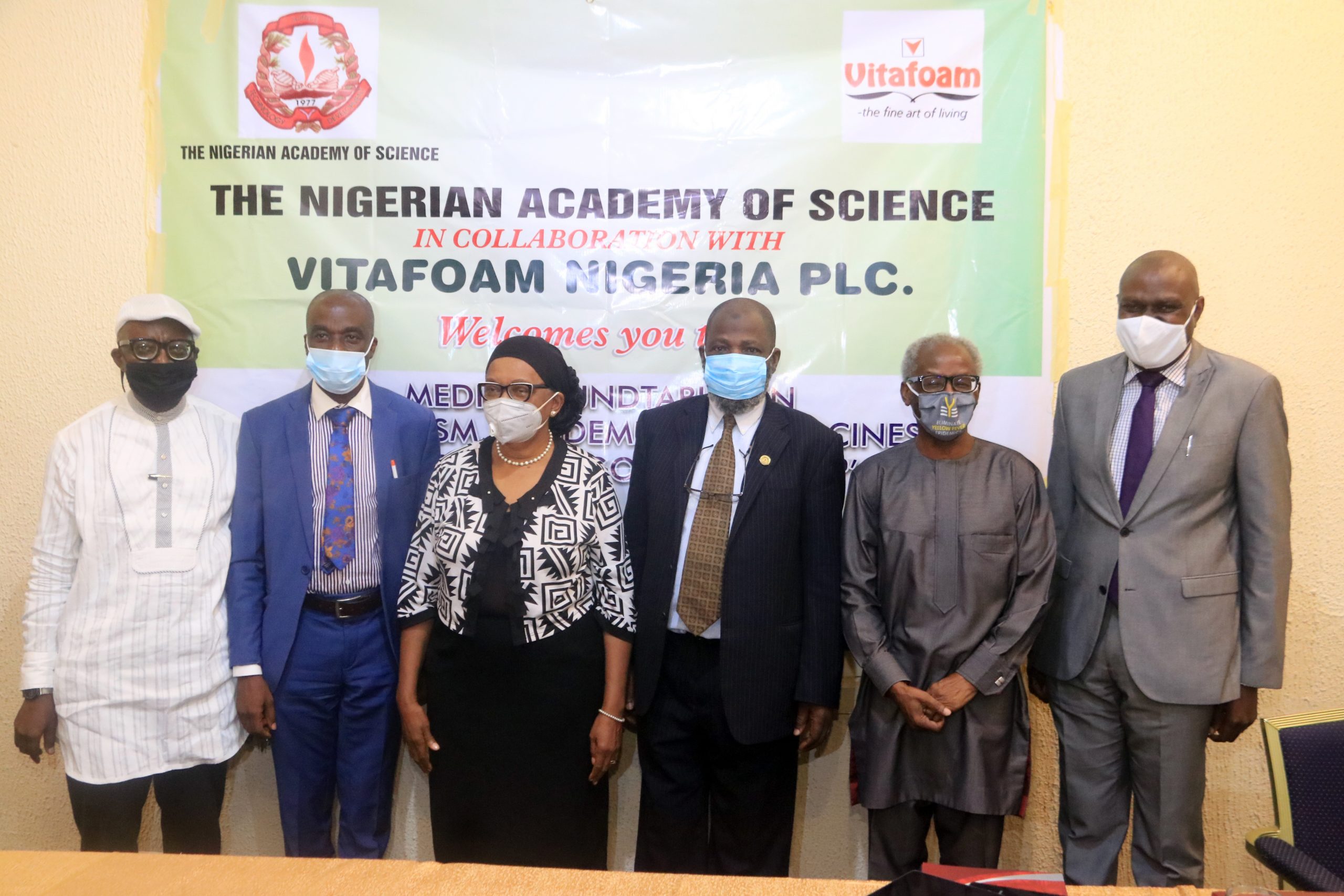 The Nigerian Academy of Science (NAS), in collaboration with Vitafoam Nigeria Plc, on April 20th 2021 held a media roundtable on "Journalism, Pandemic, and Vaccines: Where do we go from here?"
The Commercial Director of Vitafoam, Mr. Sola Owoade, in his goodwill message from the company, commended the Academy for taking the initiative to tackle some of the questions breeding doubts amongst the populace regarding COVID-19 vaccines. He said the roundtable came in time as it created awareness of the misinformation/infodemic (lack of information) in the public space on Covid-19 vaccine and the infodemicarising from the pandemic.
The Chairman, Ministerial Expert Committee on Covid-19-and a NAS' past president, Professor Oyewale Tomori FAS in his delivery on "Covid-19: To take or not to take", enjoined Nigerians to take the vaccine as it helped human bodies to develop immunity to the virus causing COVID-19 without getting the illness. Tomori expounded on the different vaccines available and how they worked.
Another panelist at the roundtable, Dr. Olayinka Oyegbile -a media consultant, spoke on "Balance Reporting of Complex Science".  He said that although journalism and science were two different and separate disciplines, they shared a common agenda to dig up evidences to produce facts from experiments and research so that outcomes would be credible enough to gain acceptance.  To achieve balanced reporting of science, Oyegbile said journalists would need to understand the issues at hand as well as have access to genuine scientists who could provide expert perspectives to discussions.