ADVERT FOR THE NAS GOLD MEDAL PRIZE 2019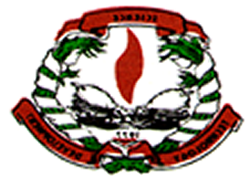 THE NIGERIAN ACADEMY OF SCIENCE
GOLD MEDAL PRIZE 2019 FOR PHYSICAL SCIENCES
The Council of the Nigerian Academy of Science (NAS) has instituted a prize which will be awarded to deserving Nigerian scientists called the "Nigerian Academy of Science Gold Medal" (NAS Gold Medal)
This annual prize was established to recognize personal/team scientific excellence and is aimed at stimulating and rewarding excellence in Science, Technology and Innovation.  It shall be awarded to the scientist/s whose work has made the most impact in furthering the frontiers of knowledge and has made significant contributions to mankind with particular reference to the national context.  It is the highest honour that the Academy would bestow on a Nigerian Scientist.
The Prize is made of a certificate, medal of recognition and a purse.
The call for nomination
The call for nomination for the 2019 NAS Gold Medal Prize Award is in the Physical Sciences. Nomination for the Prize is made open from the 1st of May 2019 to 30th of June 2019.
The public announcement of winner(s) of the Prize shall be made in October, 2019.
Eligibility
The award is open to all Nigerian Scientists. Fellows of the Nigerian Academy of Science are NOT eligible for nomination but can nominate candidate for consideration for the Prize.
To qualify for nomination for the Prize,
Candidates must demonstrate through published works, patents and innovations, intellectual proprietary outstanding merit and must have been nominated by at least two persons, one of whom is identified as the corresponding nominator.
The science prize is open to be awarded to a single individual or as joint prize arising from the work of more than one person in the same or different fields of science.
This year, the prize would recognize personal contributions to excellence in research work of fundamental and applied research in the Physical Sciences. This may be the results of Nigerian Scientists from work done predominantly in Nigeria with international resonance, with a potential applicability to the world community.
Candidates for the prize must have made outstanding achievement that is widely accepted, ground breaking, and original, outstanding, and the expected contribution should be widely accepted to the promotion of improvement of human condition through the application of the scientific knowledge.
The key criteria for the prize shall be:
Documentation of the contributions of papers published in recognized and international scientific journal(s).
Impact of the result of scientific research and the significance of the research result in terms of broad outreach to knowledge generation in the community and advancement of solutions to specific problems and challenges relevant to the community and mankind including patents.
Recognitions (provision of evidences of nomination and letters of recommendation from people knowledgeable in the field, membership of Academies of Science and other awards of distinction).
Must have been involved in active research in the broad field of consideration- in the physical sciences with documented contributions
To obtain a nomination form, kindly download from 2019 NOMINATION FORM NAS Gold-Medal (11152 downloads) .  All forms must be completed electronically and submitted to prizes@nas.org.ng not later than 30th of June, 2019
For Further information please contact the  Executive Secretary,  The Nigerian Academy of Science, National Secretariat, Academy House: 8A Ransome-Kuti Road, University of Lagos Campus, Akoka, Yaba Postal Address: P.M.B. 1004 University of Lagos Post Office, Akoka, Yaba, Lagos, Nigeria  Tel. +234 808 962 2442
E-mail: prizes@nas.org.ng           Website: www.nas.org.ng