Academy mourns Professor Babatunde Osotimehin, FAS
Professor Babatunde Osotimehin, FAS, Executive Director, United Nations Fund for Population Activities (UNFPA) died in New York, USA on Sunday, 4 June 2017.
Professor Osotimehin was born on 6 February 1949 and he was educated at Igbobi College, University of Ibadan and University of Birmingham, U.K. He was appointed a Professor of Chemical Pathology at the College of Medicine University of Ibadan in 1988. Professor Osotimehin served as the Provost of the College later.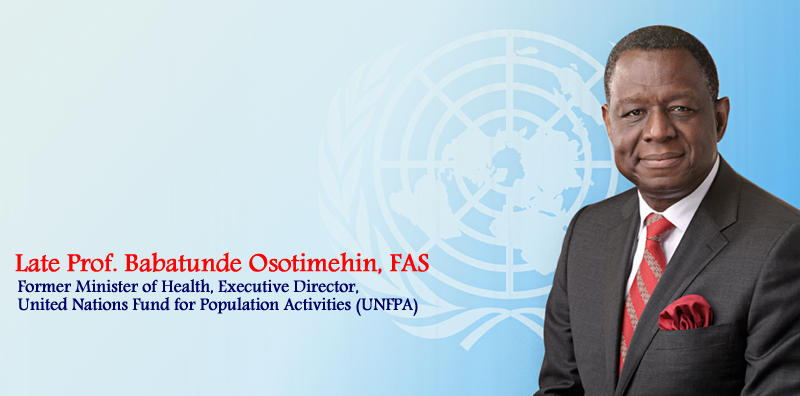 Professor Osotimehin was a former Minister of Health, Abuja; and Director General, National Agency for Control of AIDS (NACA). He was subsequently appointed Director General, UNFPA in 2010.
Professor Osotimehin was inducted into the Nigerian Academy of Science as a Fellow in 2006.
He is survived by his wife Mrs Olufunke Osotimehin, five children and five grand children.
May his soul rest in Peace.